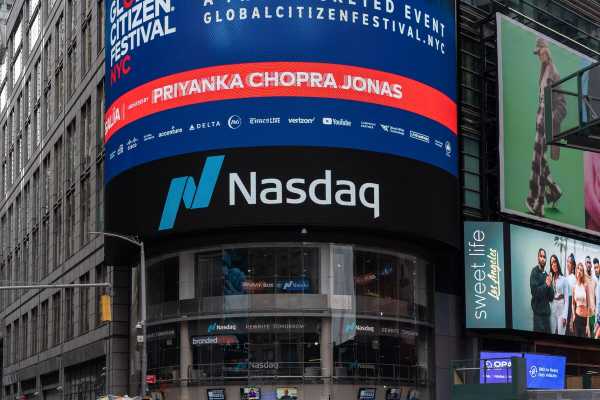 S&P 500 160223 Daily Chart
S&P 500 found itself under pressure at the start of today's trading session as traders reacted to the PPI report, which showed that PPI increased by 0.7% month-over-month in January. Analysts expected that PPI will grow by 0.4%.
Initial Jobless Claims declined from 195,000 to 194,000, indicating that the job market remained in a decent shape.
The recent economic data shows that Fed may be forced to be more hawkish at the upcoming meetings. The job market stays strong, while inflation remains a serious problem. Treasury yields are moving higher as bond traders bet on a more hawkish Fed.
However, it looks that stock traders are ready to tolerate higher Treasury yields. While stocks often find themselves under pressure when yields are rising, traders use the pullbacks to increase their long positions. The market sentiment remains bullish, and S&P 500 has a good chance to get closer to the recent highs near the 4200 level.
NASDAQ
NASDAQ 160223 Daily Chart
NASDAQ has also managed to move away from session lows, although the index remained in the negative territory.
Rising yields are bearish for tech stocks, but traders remain optimistic. NASDAQ needs to settle above the 12,750 level to gain additional upside momentum. In this scenario, NASDAQ will move towards the 13,000 level.
Dow Jones
Dow Jones 160223 Daily Chart
Dow Jones remains stuck near the 33,400 level. Cisco is the only notable gainer in the Dow Jones today. The stock gained 6% after beating analyst estimates on both earnings and revenue. Cisco has also raised its annual forecast, which served as an additional positive catalyst for the stock.
Notable losers include 3M Company, Disney, and Amgen. From a big picture point of view, Dow Jones needs material catalysts to get out of the current trading range.
For a look at all of today's economic events, check out our economic calendar.