view original
post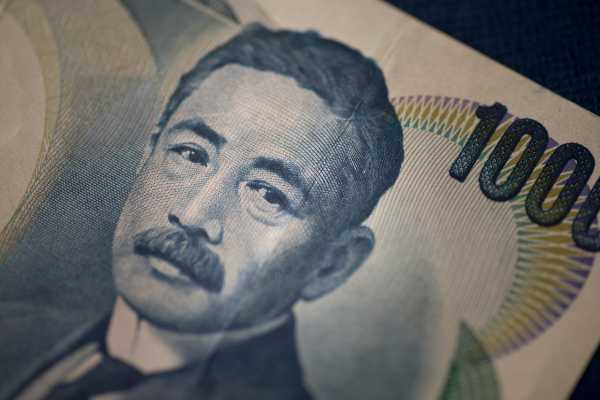 The Dollar/Yen is trading relatively flat for a second session as investors prepared for a slew of U.S. economic data that could offer further Fed monetary policy clues.
Underpinning the Forex pair is the prospect of the U.S. central bank having to stay on its hawkish path for longer than previously anticipated. Putting a lid on prices is the testimony by the incoming Bank of Japan (BOJ) leadership team, scheduled for later this week.
At 02:47 GMT, the USD/JPY is trading 134.311, up 0.051 or +0.04%. Last Friday, the Invesco CurrencyShares Japanese Yen Trust ETF (FXY) settled at $69.45, down $0.16 or -0.23%. The ETF market was closed on Monday due to a U.S. bank holiday.
Traders are also monitoring economic data from Japan, but most of the focus will be on the U.S. data since it is likely to influence the Fed's March interest rate decision. Traders are also looking forward to the testimony of the new BOJ leadership team, led by newly appointed Governor Kazuo Ueda.
The current price action suggests investor indecision and impending volatility.
Japan's Factory Activity Shrinks at Fastest Pace in 2-1/2 Years
Japan's manufacturing activity contracted at the fastest pace in 30 months in February, a business survey showed on Tuesday, in a worrying sign for the world's third-largest economy, which is facing weakening demand and struggling to tame cost pressures.
By contrast, service-sector activity grew for a sixth-month with further relaxation of domestic COVID-19 countermeasures.
Overall, the au Jibun Bank Flash Japan composite PMI was at 50.7 in February, in line with last month's final figure, as the gloomy manufacturing index was offset by a rosy service PMI.
Flat Trade Ahead of Ueda Testimony
The new BOJ Governor, Kazuo Ueda, will speak on Friday with all eyes on any policy tilt. The question lingers of where the BOJ monetary policy is headed after the appointment of Ueda last week. He replaces Haruhiko Kuroda, and he will appear before the Diet (Japanese government lower house) this Friday.
Short-Term Outlook
At 14:45 GMT, the U.S. will release Flash Services PMI and Flash Manufacturing PMI data. Stronger-than-expected figures could solidify the perception that the Federal Reserve might move toward 50 basis point hikes rather than 25 basis point. This would be bullish for the USD/JPY.
The Fed minutes on Wednesday, the U.S. GDP data on Thursday and the Core PCE Index on Friday will have a similar influence on Fed policy.
As far as Ueda is concerned, if he overhauls policy, it might have significant ramifications for the USD/JPY. If he tilts toward the hawkish side then look for Japanese yields to start heading north. This could have a considerably bullish impact on the USD/JPY.