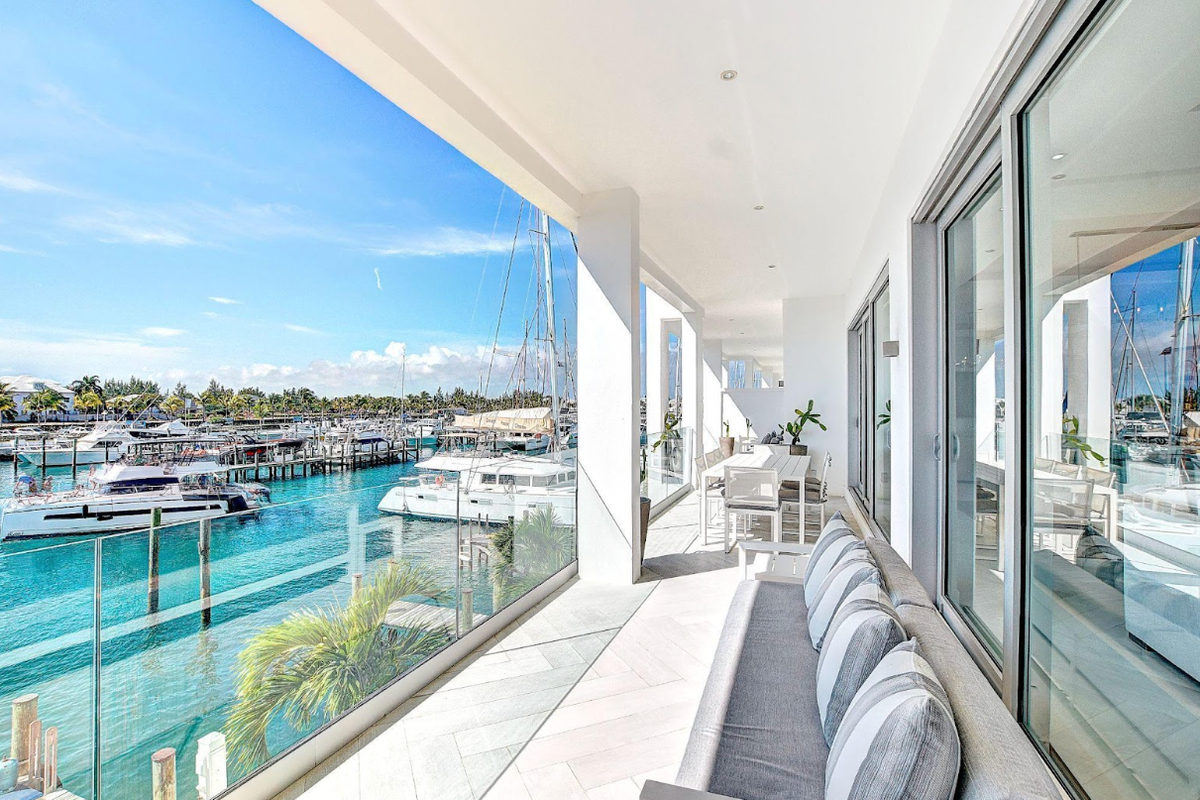 In Partnership with Ascend
With its pristine beaches, crystal ocean waters and warm breezes, the Bahamas is the perfect place to unwind and relax.
Situated off the coast of Miami, the Bahamas offers the perfect excuse for an extended getaway that allows you to indulge your passion for dancing, drinking and a dazzling nightlife scene. After sleeping in from the night before, dayside activities that include island-hopping by boat and snorkeling await you.
Less obvious may be the beyond-perfect role that Bahamas real estate can play as an investment that will diversify your portfolio. 
With fears of a recession easing for 2023, the time to embrace all that Bahamas luxury real estate has to offer—investment opportunities, most importantly—has rarely been closer at hand. The Bahamas could be your perfect solution —if you're in need of a residence for part of the year; as a destination to relocate entirely; or if you're planning to retire soon and could do with some 24/7 sand, sun and surf. 
On top of it all, real estate investments by foreign nationals—who during the land purchasing process enjoy the same rights as citizens—are encouraged by officials in the Bahamas.
With MCR Bahamas, a Better Homes and Gardens Real Estate Company and the #1 luxury real estate firm in the Bahamas in your corner, the skies are clear, the water is warm and the breeze is strong. And those are just metaphors used to describe the streamlined Bahamas real estate purchase process—guided by the Bahamas' best real estate agents, MCR's team of real estate agents. 
But make no mistake, in the Bahamas, the skies are clear, the water is warm and the breeze, just like the MCR Better Bahamas economic outlook, is strong. 
MCR's revenues are up significantly. And as far as sound financial footing is concerned, how does growth of 60 percent—for 2022 over 2021—sound to the investor in you? Yeah, it sounds pretty good, doesn't it?
And just soak this in for another moment—Bahamas—luxury—real estate. That sounds good as well, doesn't it?
Greasing the gears for those interested in purchasing Bahamas real estate are some of the MCR Bahamas selling points for an international market—MCR Bahamas works in U.S. dollars and the team speaks English.
With more than $2B in sales, MCR Bahamas specializes in the sales and rentals of:
So now that fears of a recession appear headed for the back burner, if they're not already there, let's consider some reasons, outside of the economy, that make Bahamas luxury real estate a great idea.
First, there's the weather.
And it's good to know that:
August is the hottest month in the Bahamas, with high temperatures in the 80s-90s.

Early morning temperatures are typically comfortable. Late mornings are warm. Afternoons are hot. Comfortable temperatures return in the evening.
The Bahamas also offers a searing nightlife that will take your passion for partying from dusk to dawn and straight through the next morning to lunchtime. 
Freshly cut conch and sky juice tempt your taste buds, while bars blaring reggae and rake-and-scrape (the local sound) offer an opportunity to indulge your wild side. Junkanoo Beach, Pirate Republic microbrewery and John Watling's Distillery—a working rum factory in a gorgeous 18th-century estate that opens at 10 a.m.—are yours for the taking. There is also the Baha Mar's rooftop lounge for dancing, and multiple casinos.
As for daytime activities, the Bahamas offers plenty of fun things to do, including water-skiing; jet skiing; parasailing; and scuba diving. 
And though a bit on the drier side of things, the Bahamas also offers:
Tax Neutrality—There is no income tax, sales tax, capital gains taxes or inheritance taxes in the Bahamas.

Healthcare—The Bahamas boasts an established specialist and general healthcare network; and is home to a national healthcare system. If you become a Bahamas luxury real estate owner and register as a legal resident, you can receive basic primary healthcare coverage. Adding to the sense of security are three public hospitals, two private hospitals and more than 50 medical centers.

High-Quality International Education—The Bahamas is home to prestigious schools offering world-class education to Bahamians and foreign residents alike. The country maintains a near-perfect literacy rate of 98%, which surpasses the U.S. by 10%. Schools like Lyford Cay International School and Lucaya International School offer impressive IB programs and robust educational standards.
Don't blink. Don't think twice. Don't hesitate when you should act. We all know how fluid any economy can be. The time is now. The irons are hot. The moment is at hand to strike. The Bahamas' best real estate agents are ready to make this happen for you. Your Bahamas real estate awaits.