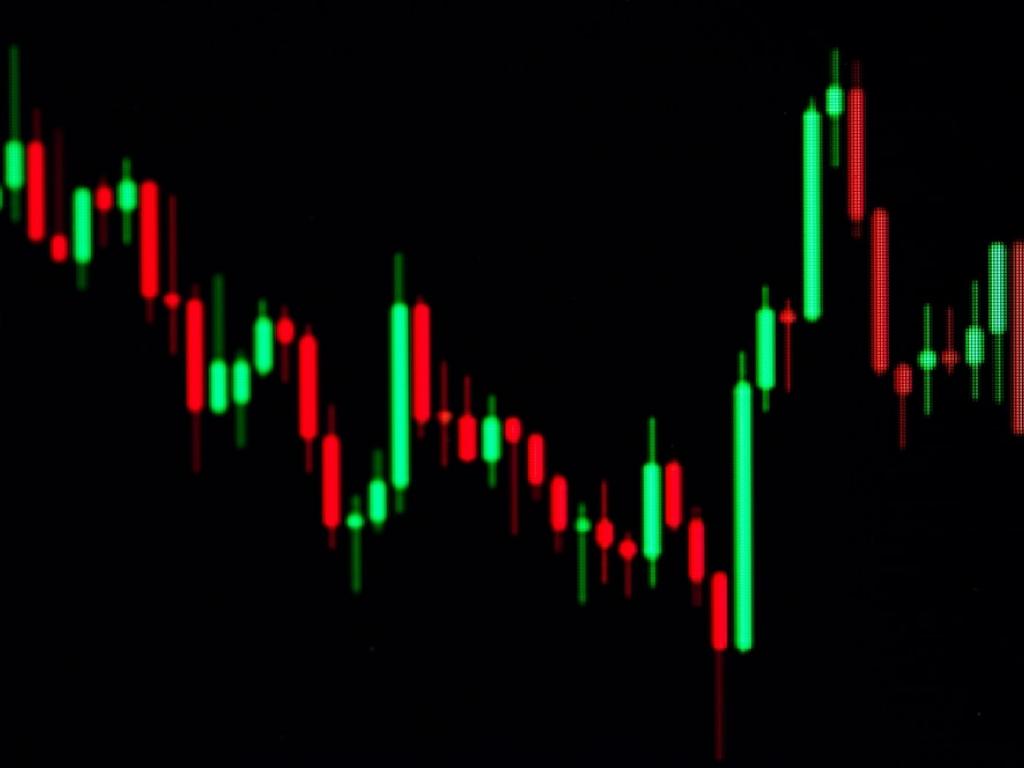 U.S. stocks traded lower this morning, with the Dow Jones dropping around 100 points on Friday.
Following the market opening Friday, the Dow traded down 0.30% to 33,594.11 while the NASDAQ fell 0.86% to 11,753.78. The S&P 500 also fell, dropping, 0.67% to 4,063.19.
Check This Out: UPS, Delta Air Lines And 2 Other Stocks Insiders Are Selling
Leading and Lagging Sectors
Utilities shares rose around 0.5% on Friday. Meanwhile, top gainers in the sector included Portland General Electric Company (NYSE:POR), up 1.3%, and Portland General Electric Company (NASDAQ:OTTR), up 9%.
In trading on Friday, energy shares dipped by 3.3%.
Top Headline
Deere & Company (NYSE:DE) posted better-than-expected results for its first quarter on Friday.
The company reported fiscal first-quarter earnings of $6.55 a share from sales of $12.65 billion, beating the Wall Street estimate of $5.56 a share from sales of $11.28 billion.
Equities Trading UP
AMC Networks Inc. (NASDAQ:AMCX) shares shot up 15% to $23.60 after reporting better-than-expected Q4 results.
Shares of Inozyme Pharma, Inc.. (NASDAQ:INZY) got a boost, shooting 10% to $2.95. Inozyme Pharma, on Thursday, announced topline pharmacokinetic (PK), pharmacodynamic (PD), and safety data from the ongoing Phase 1/2 trials of INZ-701 in ENPP1 Deficiency and ABCC6 Deficiency (PXE).
DraftKings Inc. (NASDAQ:DKNG) shares were also up, gaining 15% to $20.44 after the company reported better-than-expected Q4 results and raised FY23 guidance. The company reported a 31% year-over-year increase in Monthly Unique Payers.
Equities Trading DOWN
Arqit Quantum Inc. (NASDAQ:ARQQ) shares tumbled 39% to $1.5350 after the company announced a $20 million registered direct offering.
Shares of AXT, Inc. (NASDAQ:AXTI) were down 19% to $4.7750 after the company reported worse-than-expected Q4 revenue.
XP Inc. (NASDAQ:XP) was down, falling 18% to $13.01 after the company reported Q4 financial results.
Also Check This Out: Top Real Estate Stocks That May Plunge
Commodities
In commodity news, oil traded down 3.3% to $75.92 while gold traded down 0.8% at $1,836.90.
Silver traded down 1.8% to $21.31 on Friday while copper fell 1.4% to $4.0775.
Euro zone
European shares were lower today. The eurozone's STOXX 600 fell 0.4%, London's FTSE 100 dropped 0.3% while Spain's IBEX 35 Index fell 0.3%. The German DAX declined 0.7% French CAC 40 fell 0.5% and Italy's FTSE MIB Index fell 0.6%.
The current account surplus in the Eurozone increased to EUR 28.9 billion in December from EUR 21.9 billion in the year-ago month. The annual inflation rate in France increased to 6% in January from 5.9% in the prior month. Retail sales in the UK rose 0.5% month-over-month in January. The annual producer inflation in Germany eased to 17.8% in January from 21.6% in the earlier month.
Asia Pacific Markets
Asian markets closed lower on Friday, with Japan's Nikkei 225 dropping 0.66%, Hong Kong's Hang Seng Index falling 1.28% and China's Shanghai Composite Index declining 0.77%. India's S&P BSE Sensex fell 0.7%.
Singapore's non-oil domestic exports fell by 25% from a year ago in January following a 20.6% drop in the previous month.
Japanese core machinery orders increased 1.6% month-over-month in December. Exports from Japan rose by 3.5% year-over-year to JPY 6,551.2 billion in January, while imports increased 17.8% to JPY 10,047.8 billion.
Economics
Prices for US imports fell 0.2% from a month ago in January versus a revised 0.1% drop in the prior month. US export prices rose by 0.8% from a month ago in January.
Now Read This: These 3 Risk Off Stocks With Over 4% Dividend Yields Are Recommended By Wall Street's Most Accurate Analysts
COVID-19 Update
The U.S. has the highest number of coronavirus cases and deaths in the world, reporting a total of 104,918,830 cases with around 1,141,860 deaths. India confirmed a total of at least 44,684,650 cases and 530,750 deaths, while France reported over 39,578,460 COVID-19 cases with 164,680 deaths. In total, there were at least 678,287,670 cases of COVID-19 worldwide with more than 6,787,830 deaths.