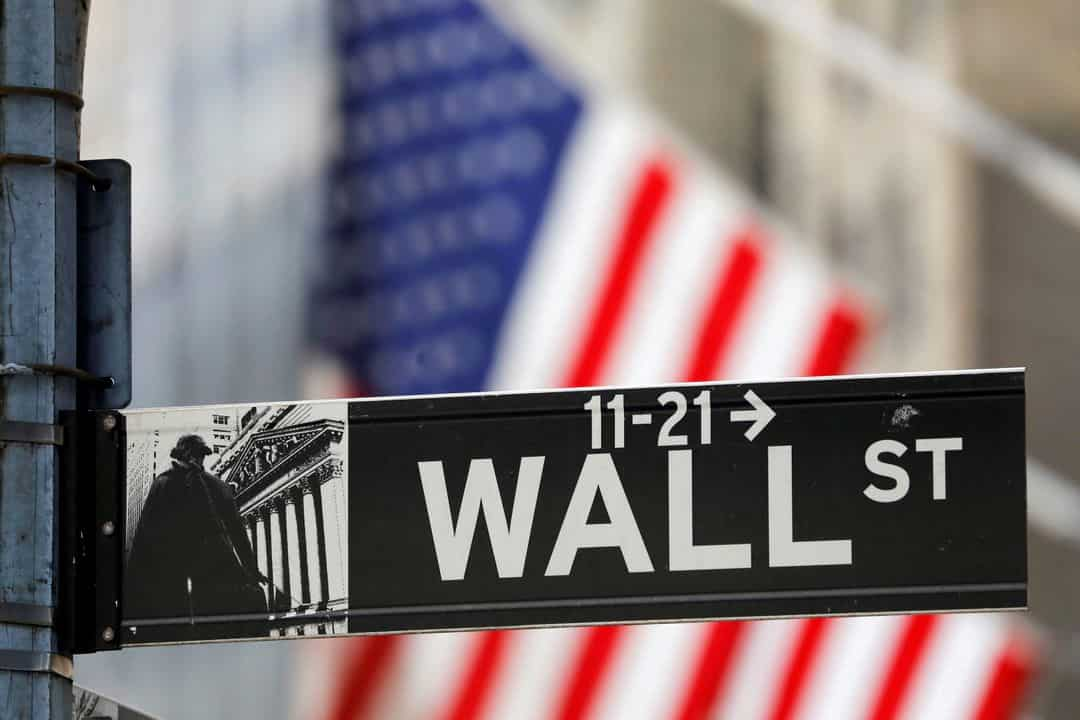 Dow Jones, S&P 500, Nasdaq futures: The three main Wall Street indices — the Dow Jones Industrial Average, the S&P 500 and the Nasdaq Composite — are set for a weak start on Tuesday as investors prepare to resume trade after a long weekend. Dow Jones, S&P 500 and Nasdaq Composite futures dropped around one per cent lower amid largely weak signals from major markets across Europe and Asia, including a muted session on Dalal Street.
US benchmark futures slid deeper into the red ahead of the opening bell on Wall Street before recouping some of the losses, as Russian President Vladimir Putin gave a nuclear warning to the West over Ukraine in a state-of-the-nation address.
Putin's speech came a day after US President Joe Biden made a surprise visit to Ukraine capital Kyiv.
Analysts awaited key PMI readings from the US, the UK, the eurozone and France for global cues, amid persistent concerns about the prospects of a prolonged period of steep hikes in benchmark interest rates in major central banks' battle to control inflation without hurting growth.   
How Dow Jones, Nasdaq futures moved
Dow Jones futures were down 0.5 per cent at the last count on Tuesday evening in India, having slumped as much as 0.9 per cent earlier in the day during Putin's speech. S&P 500 futures were down 0.7 per cent, having recouped nearly a quarter of their intraday losses. The futures of the tech stocks-heavy Nasdaq Composite were down 0.9 per cent after falling as much as 1.3 per cent.
Back home, Indian equity benchmarks Sensex and Nifty50 finished a volatile session barely below the flatline as losses in IT and auto shares offset gains in oil & gas counters.
The US markets remained shut on February 20 for the Presidents Day holiday. On Friday, the S&P 500 and the Nasdaq declined 0.3 per cent and 0.6 per cent respectively though the Dow managed to rise 0.4 per cent, amid selling pressure in tech heavyweights such as Microsoft.
What Vladimir Putin said about Ukraine and the West
Putin said Russia will achieve its war aims. He also accused the Western countries of trying to destroy Russia, in his first address to the nation's parliament since its offensive on Ukraine. 
"It's they who have started the war," said Putin, referring to Western countries. "And we (Russia) are using force to end it," the Russian president said. Read more on Vladimir Putin's speech on war
Putin has frequently justified his invasion of Ukraine by accusing Western countries of threatening Russia. 
The developments assume significance as the rise in geopolitical concerns among investors comes about days ahead of February 24, the day Russia's full-scale invasion of Ukraine completes one year. 
The Ukraine war marks Russia's biggest confrontation with the West since the depths of the Cold War.
(With inputs from agencies)
Catch all the action in Sensex and Nifty50 on February 21, and other market news. For news related to business, politics, tech, sports and auto, visit Zeebiz.com.