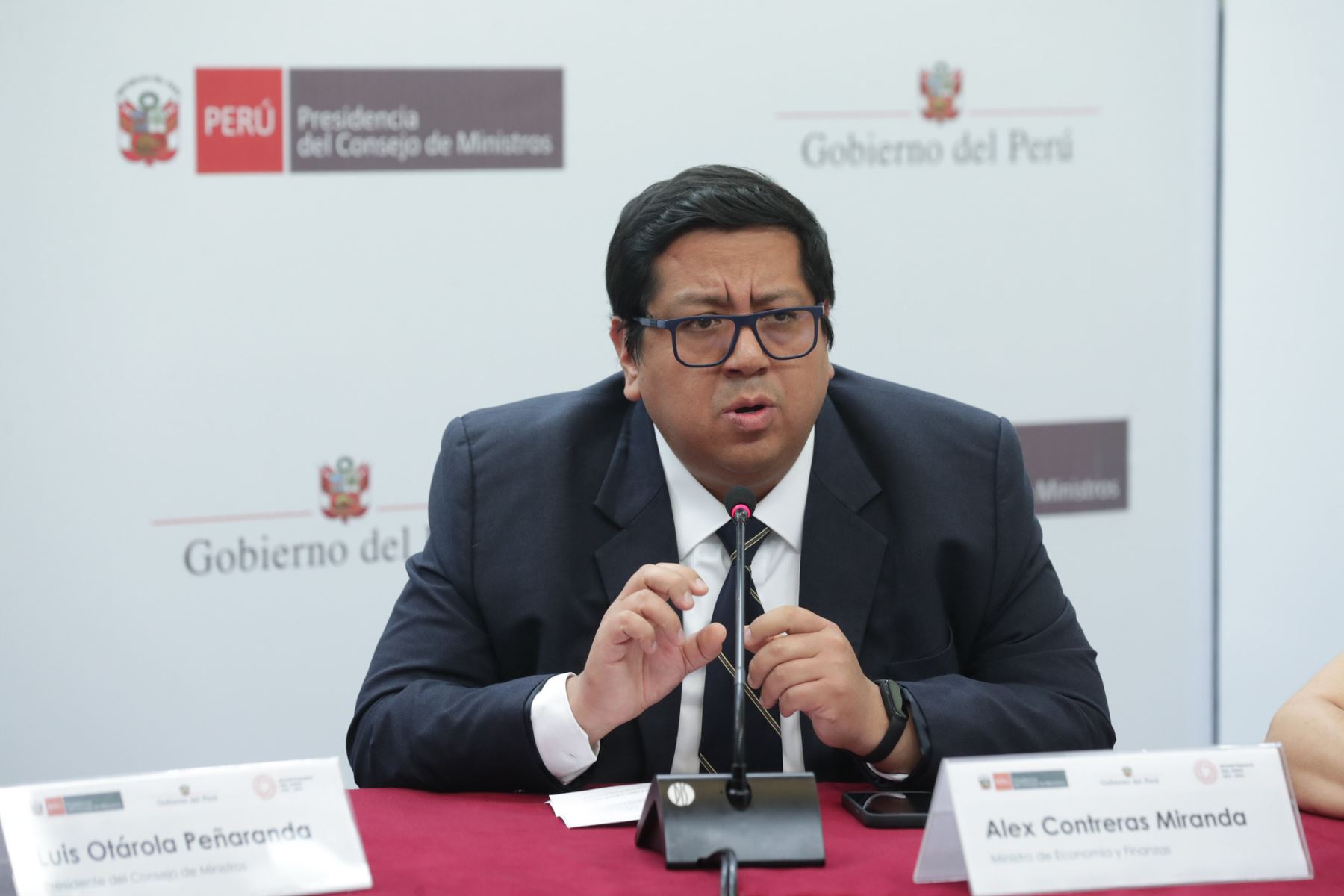 reported that Peru has a feasible mining investment portfolio that amounts to some US$8 billion, which can be executed during 2023-2024.
"Something important that Peru offers is that we have a portfolio of projects which are in different development stages. Thus, the optimal thing we have to do means speeding up these projects without losing standards," he indicated.
The Cabinet member said the Government's agenda aims to boost projects under construction and, secondly, accelerate projects that are in other stages.
"Part of that has to do with the delegation of powers that we (Executive Branch officials) have requested from the Congress of the Republic," he noted.
In this sense,
Minister Contreras
stressed that there are projects in the mining sector which had already been granted permits but have been later re-evaluated. Said projects can be sped up in the short term.
"Thinking about 2023-2024, I would say it is a portfolio worth US$8 billion, which is enough to relaunch growth again; I see it as feasible," he told Willax TV on Sunday night.
The high-ranking official said Peru experienced a mining investment boom thanks to key projects, such as Quellaveco, Toromocho expansion, and Mina Justa, adding that they are now coming to an end.
"The short-term task is to guide investors and help them navigate this complex path that being an investor in Peru implies, and two, to enhance the environment; we are working on both fronts," he indicated.
Similarly,
Minister Contreras
stressed that
Peru remains a competitive country in the mining sector, because it is the world's second-largest producer of copper, plus one of the main producers of other metals.
He also pointed out that Peru's mining activity income accounts for around 12% of total revenue.