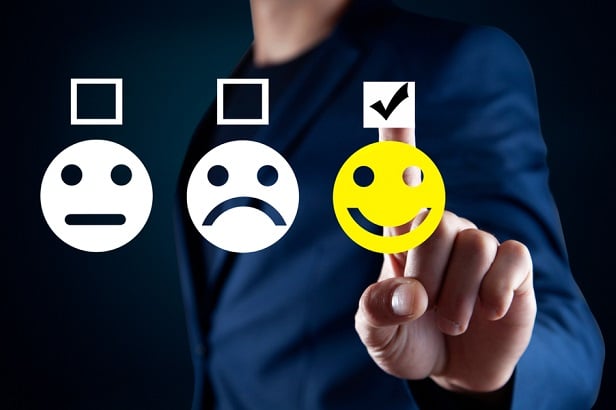 Human resources personnel are, in general, far more bullish about the value of the benefits they offer plan members than are the plan members themselves. This "enthusiasm gap" may be at least partly explained by an alarming lack of employee engagement surveys.
So says a survey of 5,000 U.S. employer sponsored plan members and 500 HR personnel, commissioned by the payroll firm ZayZoon. The survey did reveal a relatively high degree of satisfaction among workers with their benefits. But, as has been demonstrated by similar surveys in the past, HR folks are simply more enamored of their benefits packages than are plan members.
"The results of our survey show broad agreement between [HR and employees] on the questions they were asked. However, there does appear to be an enthusiasm gap between the two groups, with HR directors commonly rating employee attitudes as more enthusiastic or positive than the employee responses actually are. Often, there's a gap of 10, 20, or more percentage points between the answers provided by HR directors and those provided by employees," ZayZoon reports.
ZayZoon identified a yawning gap between the parties when it asked how often companies surveyed their plan members about their satisfaction with their benefits package. For starters, 30% of employees say they had never participated in an engagement survey. Meantime, a microscopic 2% of HR personnel say they never conduct employee engagement surveys.
The 30% response was an overall figure that was consistent by industry with the exceptions of retail/leisure, manufacturing and utilities, and travel/transport, where the "no survey" response was even higher.
ZayZoon says leadership should be concerned about both the high percentage of "no surveys" from employees, and the apparently unfounded confidence within HR that surveys had been administered.
Probing in another direction, ZayZoon asked both parties how well they thought the leadership team understood which benefits were most important to plan members.
"Our survey revealed a 31-point gap between our two audiences on this question. At 79%, the HR directors we surveyed had an overwhelmingly positive view of how well their company's leaders understand which benefits are most important to employees. But only 48% of employees had this same level of confidence," ZayZoon reports.
The gap between HR and plan members continued to appear throughout the survey. Three-quarters of employees say they were satisfied with their benefits, while 96% of HR say they were pretty sure their work force was happy with their benefits. However, when asked whether their benefits packages were competitive compared to others in their industry, just 69% say they thought they were.
ZayZoon asked employees to rate the importance of the components of their benefits packages. Nine in 10 cite PTO and flexible work hours as No. 1, followed closely by health benefits. Also ranking high were tax advantaged accounts and earned wage access, at 77% and 70% respectively.
ZayZoon, being a payroll focused company, dug a bit deeper into earned wage access, AKA early wage access, instant wage access, on-demand pay, pay on-demand or Wages On-Demand. Early wage access is the formalization of the time-honored practice of (sometimes, often conditionally) paying people before payday based on what they have already earned during the pay period.
Understandably, employees like the practice. In this survey, 70% say they thought it was an important benefit, although two-thirds weren't sure if they were eligible for it under their current plans. "Of this group, 46% felt that having earned wage access would change how they felt about their benefits, either significantly or somewhat," ZayZoon says.
Related: How employers are leveraging benefits to recruit and retain workers
Another Grand Canyon scale gap emerged when HR and employees were asked whether their employer was investing "to make work more meaningful and engaging for employees." Two-thirds of employees answered "yes" compared to 95% of those in HR. That, ZayZoon concludes, could well mean that the company has failed to adequately communicate the value of benefits and investments in personnel to the workforce.