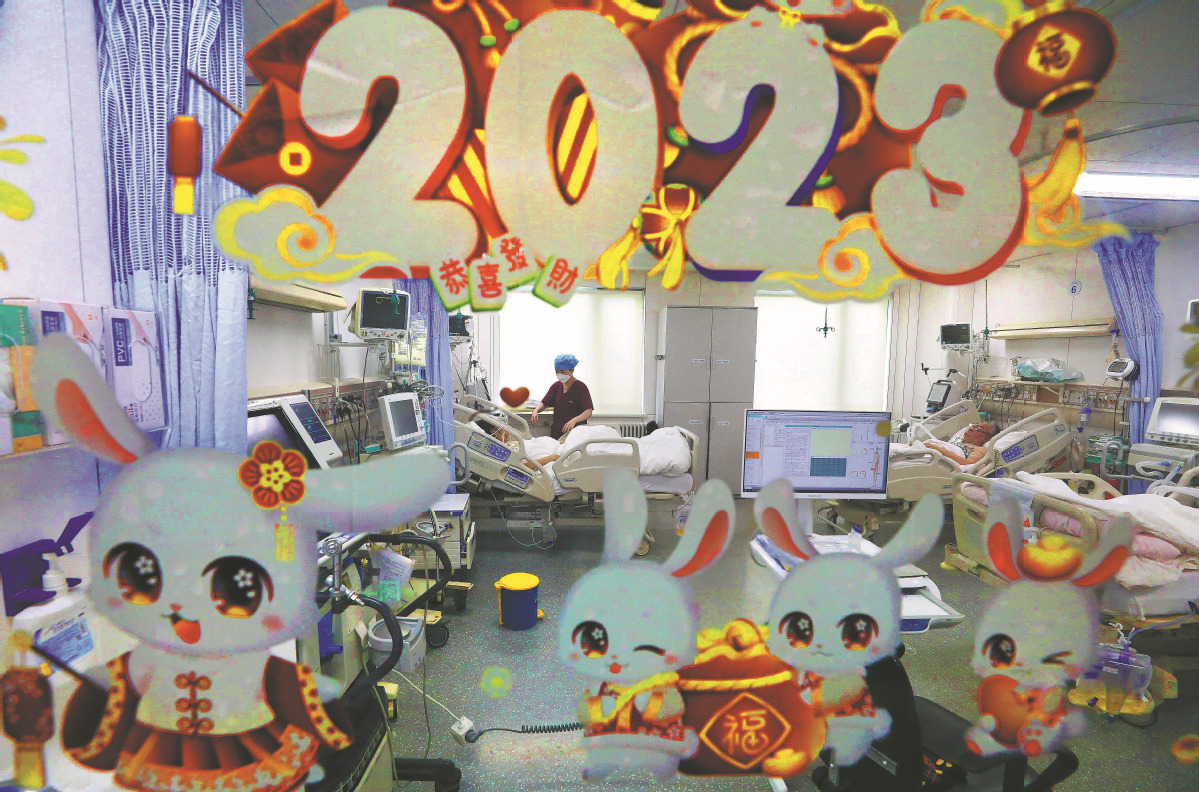 Healthcare insurance reforms recently adopted by local governments are aimed at promoting efficient use of public medical funds and increasing benefits for people, such as the elderly, who need them the most, experts said.
Several provinces, including Guangdong, Hubei and Sichuan, have begun transferring a portion of medical insurance money, previously sent to employees' personal spending accounts, to an outpatient insurance fund managed by authorities.
For retirees, healthcare insurance was earlier based on their personal pension, but now it will be based on the average pension disbursed in a certain region to ease their financial burden.
In China, about 354 million people are enrolled for basic medical insurance for employees.
The insurance comprises a unified account, covering hospitalization and outpatient expenses for major diseases, as well as a personal account for reimbursement of money spent on treatment of common illnesses.
Such a system led to the inefficient use of medical funds in recent years, according to Wang Zhen, a researcher at the Chinese Academy of Social Sciences' Institute of Economics.
"On the one hand, personal accounts of retirees and those who are sick got drained quickly, and they had to pay out of their pockets. On the other hand, younger people and those who are healthy ended up with excess money sitting idle in their personal accounts. The latter makes up about 80 percent of the total accounts," he said.
In April 2021, the State Council released guidelines on establishing a "mutual-aid system" for covering outpatient medical bills under the basic medical insurance for employees.
Wang said the reform retained the role of personal accounts while allocating reimbursement of general outpatient expenditure to unified accounts, thereby relieving the financial burden on people in need.
"However, some localities were not adequately prepared for the change, resulting in the reform being misconstrued by many," he said.
Data from the National Healthcare Security Administration shows that from 2011 to 2021, the average expenses for each outpatient visit rose by 83 percent to 329 yuan ($48), and the average number of outpatient visits per person annually rose by 28 percent.
Wang Zongfan, head of the Chinese Academy of Labor and Social Security's healthcare security research department, said that by reallocating some money from personal accounts to unified accounts, local governments can step up and secure reimbursement of outpatient medical expenses.
"This way, people who have emptied their personal accounts no longer have to pay out of their pockets," he said.
Experts said there is no need to worry about the capacity of China's medical funds.
Data released by the administration shows that the national medical insurance fund ran a surplus of 630 billion yuan last year.
"Our overall medical fund breaks even and has a small surplus," said Wang Zongfan. "The core of the reform is to address weaknesses in reimbursing outpatient expenditure."
Meanwhile, the coverage for medicines bought at retail pharmacies has also been strengthened.
On Wednesday, the administration released a notice calling for expanding the number of drugstores that agree to have medical bills reimbursed by unified accounts.
"We will build the capacity of community health institutions, so that residents can see doctors when they need to, while increasing the number of drugstores where medicines can be purchased more conveniently," Wang Zongfan said.
He suggested enhancing communication between hospitals and drugstores so that outpatient prescriptions can promptly be sent to drugstores.