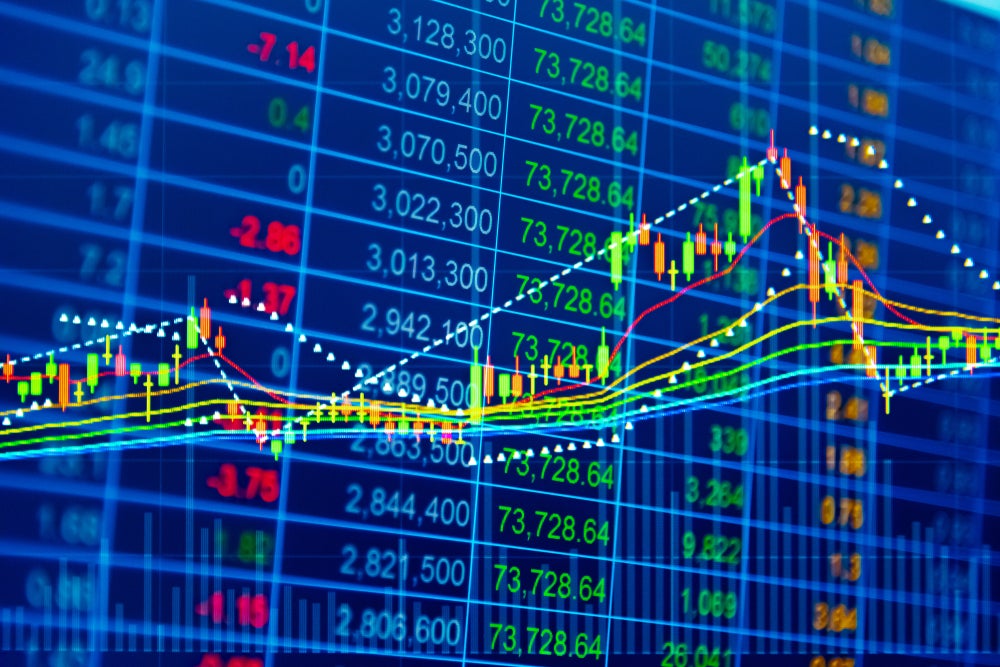 The resilient market's resolve will likely be put to test, as traders look ahead to Wednesday's Fed decision with cautious optimism. Trading could be characterized by listlessness amid the ongoing news flow about the troubled banking sector.
Cues From Monday's Trading:
Stocks ended Monday's session higher, as coordinated central bank actions and UBS Group Inc. UBS lapping up Credit Suisse AG CS infused optimism into the market.
See Also: How To Trade Futures
The major averages started the day mixed, with the Dow Industrials, an underperformer in recent sessions, and the S&P 500 Index, opening higher, while the Nasdaq Composite was lower at the open. The former two managed to hold above the unchanged line throughout the session, although amid some volatility. The tech-heavy Nasdaq Composite was seen flitting in and out of the unchanged lien before moving decisively higher in the afternoon session.
Energy stocks led the rebound, while technology, real estate, material, consumer staple, financial, healthcare and IT services stocks also found notable buying interest.
U.S. Indices' Performance On Monday

| Index | Performance (+/-) |   | Value |
| --- | --- | --- | --- |
| Nasdaq Composite | +0.39% |   | 11,675.54 |
| S&P 500 Index | +0.89% |   | 3,951.57 |
| Dow Industrials | +1.20% |   | 32,244.58 |
Analyst Color:
A geopolitical development could be one of the biggest catalysts for the equity market, according to fund manager Louis Navellier. If China can get Russia to agree to a ceasefire, stocks could stage a big relief rally, he said.
Navellier also sees Wednesday's Fed decision as another important catalyst. He expects the Fed to announce a 0.25% hike and issue a dovish statement, given the 2-year Treasury note has collapsed from 5.08% to 3.83% and the 10-year Treasury note from 3.66% to 3.42%.
The fund manager said he expects to see some dovish words such as "data dependent," "lower market rates" and "inflation cooling," and potentially a reference to the stress in the banking system.
"Overall, Wednesday's FOMC statement is anticipated to be a big deal!"
Futures Today
U.S. Futures' Performance On Tuesday

| Index | Performance (+/-) |   |
| --- | --- | --- |
| Nasdaq 100 Futures | +0.33% |   |
| S&P 500 Futures | +0.57% |   |
| Dow Futures | +0.68% |   |
| R2K Futures | +1.98% |   |
In premarket trading on Tuesday, the SPDR S&P 500 ETF TrustSPY rose 0.57% to $395.99 and the Invesco QQQ TrustQQQ moved up 0.27% to $306.79, according to Benzinga Pro data.
Upcoming Economic Data:
The Federal Open Market Committee, the policy-setting arm of the Federal Reserve, is scheduled to start a two-day meeting on Tuesday. A decision, though, is expected only after the conclusion of the meeting on Wednesday.
The National Association Of Realtors is expected to release the existing home sales report for February at 10 a.m. EDT. Economists, on average, expect a slight uptick in existing home sales from 4 million units in January to 4.19 million units, but way off the year-ago levels of 6.02 million units.
The Treasury will auction 52-week bills at 11:30 a.m. EDT and 20-year bonds at 1 p.m. EDT.
Stocks In Focus:
First Republic Bank

FRC

rose over 22% in premarket trading, rebounding from the roughly 65% loss in the previous two sessions. The strength reflected optimism over reports of JPMorgan Chase & Co.

JPM

 advising the regional bank on strategic alternatives.
Tesla Inc.

TSLA

rose over 1%, reacting to Moody's upgrade of its credit rating and China weekly insurance registration data.
Meta Platforms Inc.

META

added about 2.40% after Morgan Stanley upgraded the stock from Equal-Weight to Overweight.
Canadian Solar Inc.

CSIQ

, Tencent Music Entertainment Group

TME

, GameStop Corp.

GME

and Nike Inc.

NKE

are among the notable companies reporting their earnings on Tuesday.
Top Analysts' Call
Alphabet Inc.

GOOGL

GOOG

: Stifel reinstates with a Buy rating and $130 price target.
Foot Locker Inc.

FL

: Citi upgrades from Neutral to Buy and raises price target from $47 to $50; Tesley Advisory Group upgrades from Market Perform Outperform with a $50 price target.
Matterport Inc.

MTTR

: Piper Sandler reiterates at Overweight with $4 price target.
Commodities, Bonds, Other Global Equity Markets:
Crude oil futures continued to climb on Tuesday. The black gold added 1.08% to $68.55 a barrel, tacking onto its 0.54% gain on Monday.
Treasury yields are grinding higher, with the benchmark 10-year Treasury note yielding 3.534%, up 0.057% point. 
The major Asian markets rose on Tuesday, although the New Zealand market ended with a moderate loss. Japan was closed for a public holiday. European stocks opened higher and have added to their gains since then, as upward momentum continued for a second straight session. Banking stocks were among the best performers as they rebounded from depressed levels amid government and central bank measures to avert any further deterioration in the sector.
Read Next: Elon Musk Responds To Bill Ackman's Plea To Powell For A Pause Amid Banking Crisis: 'Fed Needs To Drop Rates By At Least…'