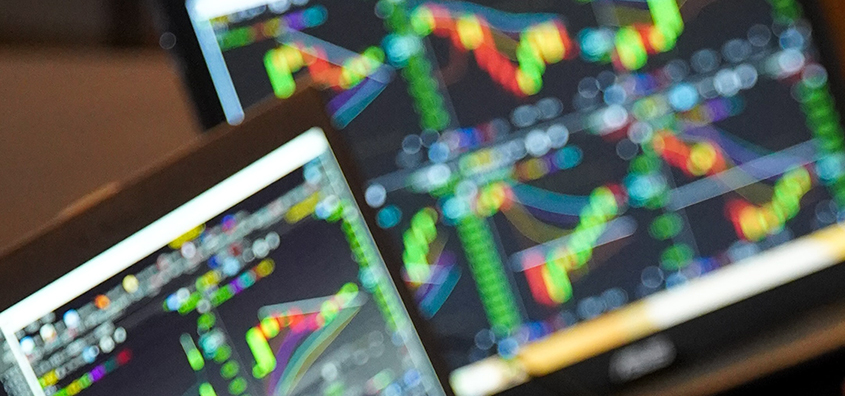 Equities in Toronto joined their American brethren on the down side of the indexes as weakness in tech and energy stocks burdened members of the main index.
The TSX lost 113.97 points to end Thursday at 20,606.42.
The Canadian dollar slid 0.36 cents to 74.30 cents U.S.
Tech took the biggest bruises, with Shopify clobbered $10.83, or 15.4%, to $60.61, while Softchoice docked 89 cents, or 4.9%, to $17.11.
Energy also tailed off with Cenovus handing back $1.12, or 4.5%, to $24.89, while Headwater Exploration falling 21 cents, or 3.2%, to $6.33.
In industrials, Ballard Power Systems sank 40 cents, or 4.6%, to $8.30, while Badger Infrastructure skidding 53 cents, or 1.7%, to $30.64.
Materials led gainers, as Ero Copper grabbed $1.07, or 5.1%, to $22.00, while Teck Resources rushed ahead $2.80, or 5%, to $59.05.
In consumer discretionary stocks, Canadian Tire added $8.32, or 5.1%, to $173.00, while Aritzia progressed $1.39, or 3.2%, to $45.21.
Communications also did their bit to even things out, with Cogeco Communications climbing $2.72, or 3.9%, to $72.64, while Quebecor moved up 85 cents, or 2.7%, to $32.66.
ON BAYSTREET
The TSX Venture Exchange jumped 3.79 points to 627.22.
Five of the 12 subgroups were negative, with information technology diving 5%, energy weakening 1.4%, and industrials off 0.2%.
The half-dozen gainers were led by materials, better by 0.9%, consumer discretionary, improving 0.5%, and communications up 0.4%.
Health-care stocks were unchanged at the closing bell.
ON WALLSTREET
Stocks fell Thursday after another hot inflation report, and a decline in jobless claims, showed the economy is holding up amid the Federal Reserve's rate hikes.
The Dow Jones Industrials cratered 431.66 points, or 1.3%, to finish Thursday at 33,696.39
The S&P 500 stumbled 57.09 points, or 1.4%, to 4,090.51.
The NASDAQ Composite trashed 214.76 points, or 1.8%, to 11,855.83.
Investors will also continue watching company earnings for signs about the strength of the consumer. DropBox, DoorDash and DraftKings are all scheduled to report Thursday after the bell.
January's producer price index, another inflation measure, rose 0.7% on the month while economists surveyed by Dow Jones expected a 0.4% increase. Initial jobless claims unexpectedly fell for the week ending February 11, per a U.S. Labor Department report.
The new data comes after January's consumer price index and retail sales report were both higher than expected, suggesting that the Federal Reserve may have further to go in its efforts to tame inflation.
Prices for the 10-year Treasury fell, carrying yields to 3.86% from Wednesday's 3.80%. Treasury prices and yields move in opposite directions.
Oil prices was behind 55 cents to $78.04 U.S. a barrel.
Gold prices gained 80 cents to $1,846.10 U.S. an ounce.