InvestorPlace – Stock Market News, Stock Advice & Trading Tips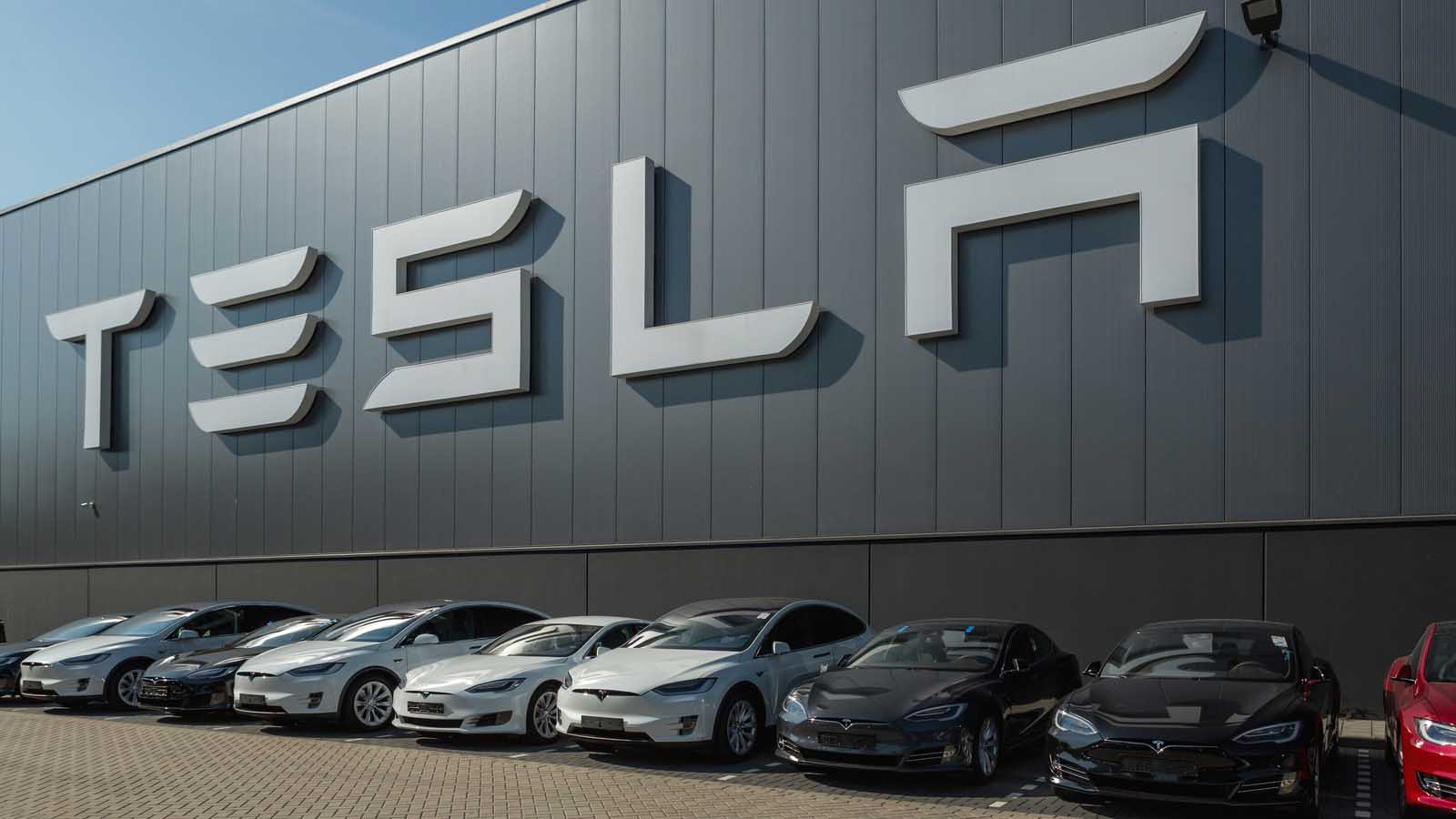 Source: Shutterstock
Tesla (NASDAQ:TSLA) stock is down today following a fatal car crash that occurred over the weekend. The Wall Street Journal reports that, early Saturday morning on California's Interstate 680 highway, a Tesla driver crashed into a parked fire truck. The accident resulted in the driver's death.
Four firefighters in the fire truck also sustained minor injuries from the incident. Meanwhile, a passenger from the Tesla remains in critical condition. The cause of the accident is still being determined, but TSLA stock is falling as an investigation into the origins of the crash brews.
Let's take a closer look at the details released so far and what investors can expect.
What's Happening With TSLA Stock?
As of this writing, TSLA stock is down more than 3% and shows no signs of rebounding.
Of course, the crash isn't necessarily directly correlated with Tesla or with the performance of shares. The Nasdaq Composite is also falling today, down about 2%. Fellow electric vehicle (EV) makers Rivian (NASDAQ:RIVN) and Lucid (NASDAQ:LCID) are performing worse than TSLA stock as well, down 5% and 9% respectively. Part of today's decline can be attributed to general negative market momentum.
Investors shouldn't disregard the recent crash, however. Tesla has been working hard to win the driverless race, but its full self-driving (FSD) technology has generated plenty of controversy. Multiple crashes involving its autonomous driving (AD) tech have prompted investigations over the years. In 2022, a Tesla killed two people when it crashed into a parked tractor trailer. Further, in January 2023, The Intercept reported on footage of a Tesla causing an eight-vehicle crash on the San Francisco Bay Bridge when its driver used the FSD feature.
When these types of crashes hit the news, it's hard not to become concerned about Tesla's future. The National Highway Traffic Safety Administration (NHTSA) is currently looking into the most recent crash, although no one from the agency has commented on the accident. As WSJ reports:
"The NHTSA has been studying Tesla's advanced driver-assistance system for more than a year after multiple crashes at emergency scenes. The agency said it told Tesla late last month about potential concerns it had related to characteristics of the system specific to certain roadway environments."
What's Next?
The most recent California crash isn't the only bad news for Tesla. The company also just recalled 363,000 EVs due to concerns regarding its FSD technology. As it often does, Tesla will address these concerns with an over-the-air software fix. But when a significant crash occurs directly on the heels of a recall announcement like this, it raises even more questions about the technology responsible.
The recall document issued by the NHTSA noted concerns of Teslas with this FSD package driving through intersections. When the Tesla crashed into the fire truck intentionally blocking two lanes of traffic, it displayed similar behavior. No one has confirmed that the vehicle was operating on autopilot, of course. But it's hard to ignore how similar these circumstances sound to the concerns outlined by the NHTSA.
Some have speculated that the lidar-based systems used by other automakers are safer than Tesla's FSD package. Even if the NHTSA concludes that autopilot features did not cause the recent crash, continued concerns will only harm TSLA stock long-term. Every crash and investigation makes it harder for drivers to trust Tesla's technology.
On the date of publication, Samuel O'Brient did not hold (either directly or indirectly) any positions in the securities mentioned in this article. The opinions expressed in this article are those of the writer, subject to the InvestorPlace.com Publishing Guidelines.
Samuel O'Brient has been covering financial markets and analyzing economic policy for three-plus years. His areas of expertise involve electric vehicle (EV) stocks, green energy and NFTs. O'Brient loves helping everyone understand the complexities of economics. He is ranked in the top 15% of stock pickers on TipRanks.
More From InvestorPlace
Buy This $5 Stock BEFORE This Apple Project Goes Live
The Best $1 Investment You Can Make Today
It doesn't matter if you have $500 or $5 million. Do this now.
Massive Bear Market "Divergence Event" Ahead… And The #1 Way to Play It
The post Why Is Tesla (TSLA) Stock Down Today? appeared first on InvestorPlace.